Consolidating license requirements for suites
Last updated
Licenses for software products sometimes are sold in bundles. When you purchase a license for a single software product, other software products are automatically entitled with that suite license. Matrix42 License Management can automatically consider this kind of consolidation when processing new license requirements.
License Intelligence Service (LIS) provides some of the most important software suites. At any time you may change the components of the suite by adding or removing the included software products on the Suite dialog page of a software product.
Automatic consolidation considering the software product suite has the following prerequisites:
License requirements for the suite and the contained software products have been confirmed.
All these license requirements have the same consumer. If the license model of the suite defines licensing per named user, consolidation by suite also applies to license requirements that are assigned to devices (see the illustrating graphics below).
Suite consolidation for device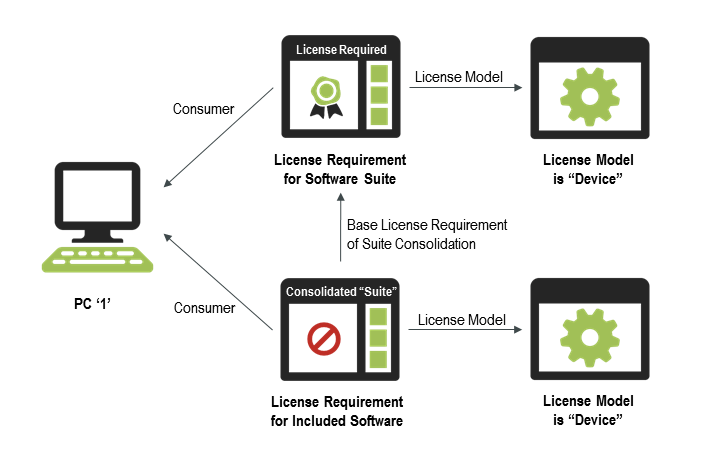 Suite consolidation for user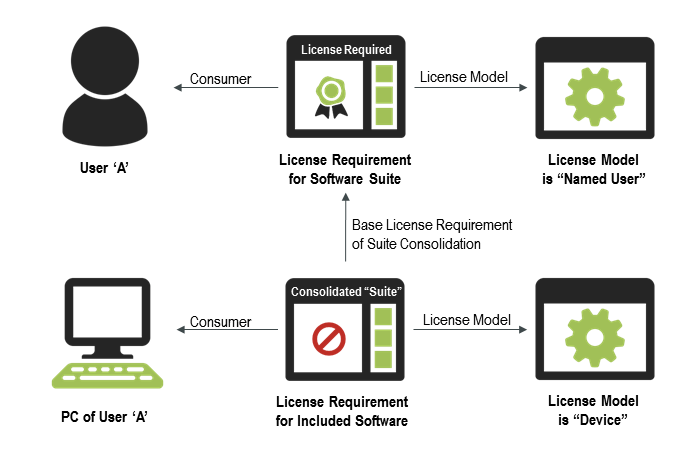 With successful suite consolidation, the status of the license requirement for the contained software product is set to Consolidated and the reason to Suite.