Enabling EQM
EQM needs to be enabled once for the whole organization, which can be done using the 'Enable EQM' action at the Application 'Service Desk' (1) and its Global Systems Settings (2) page.
Once, the action is executed a wizard will guide you through the enablement steps. The steps of the wizard depend on whether a Queue Profile (1) is created or not. Details on how to set up a queue profile can be found in the article Managing Queue Profiles.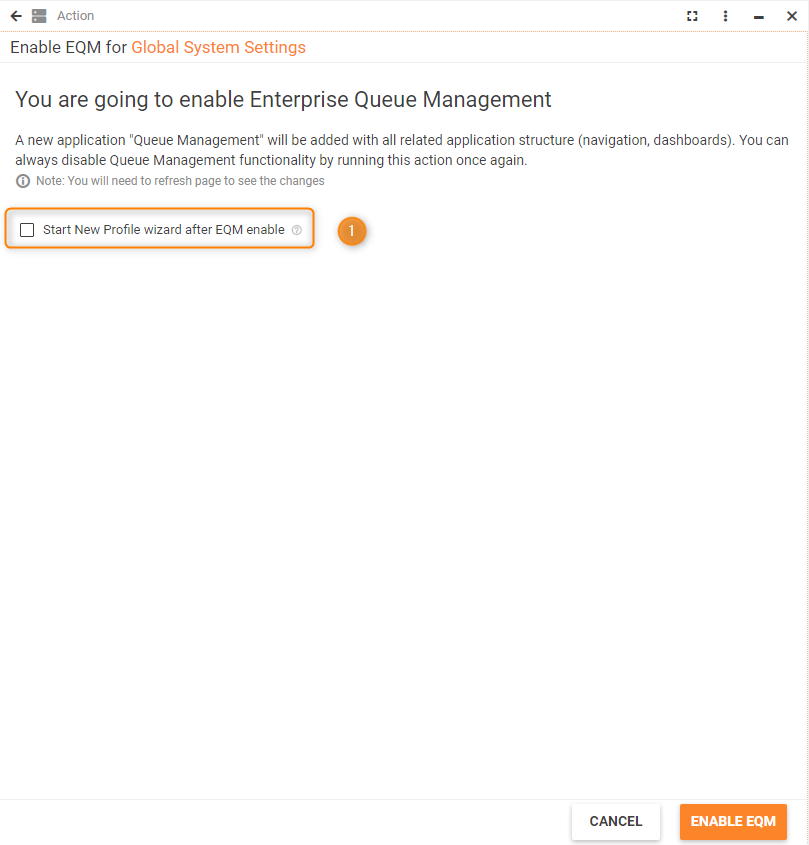 If you decide not to immediately create a Queue Profile the wizard will end and the new application 'Queue Management' will be available.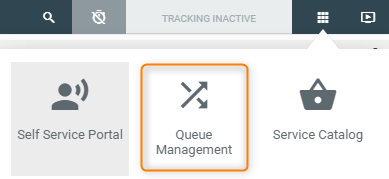 Please note that you need to refresh the browser manually to be able to access the application.
Navigation items within the application include
Activities

Tasks
Tickets
Incidents
Service Requests
Problems
Change Requests

Queue Profile (global administrator and Queue Manager only)
In addition, the action 'Assign to Queue' will be made available in the existing Application 'Service Desk'. Roles defined in Profiles will no longer be available within the standard 'Forward' action.
As of Matrix42 Enterprise Service Management release 10.0.2 TP1 a new category 'Enterprise Queue' will be added to support the definition of default categories.
In case EQM should be disabled again the action 'Disable EQM' will be available on the 'Service Desk' Application Global System Settings page.
In case configuration has been applied to dialogs or navigation items e.g. by creating copies of them Matrix42 does not update the settings to match queue security. Responsibility therefore is at the customer.
To filter e.g. on navigation item level the filter expression 'Queue IS NULL' needs to be added.