Layout designer
Last updated
Learn how to use the Layout Designer, a tool for editing Layout Templates; components and basic principles overview.
Overview
A template is a web application page that has a particular layout, similar design, and filled with data according to a pre-defined pattern.
Any template can be represented in a number of familiar to us forms and pages of any type. These can be:
landing pages
preview pages
grids
tabs
dialog boxes
property sheets
single step and multiple-step forms etc.
To create a new application page template, it is necessary to define:
Data model: a set of data that will be used in a template to create a data filtering and displaying pattern;
Controls: specify displayed data formatting and representation to the actual user who will see the page. For instance, the data will be shown as a grid, a list, a field with a checkbox, a static value, a text field with free input, a drop-down list, etc.;
Layout: the template's markup or areas of the page where the controls are placed;
Audience: settings defining access restrictions for the template displaying to a specific set of application users.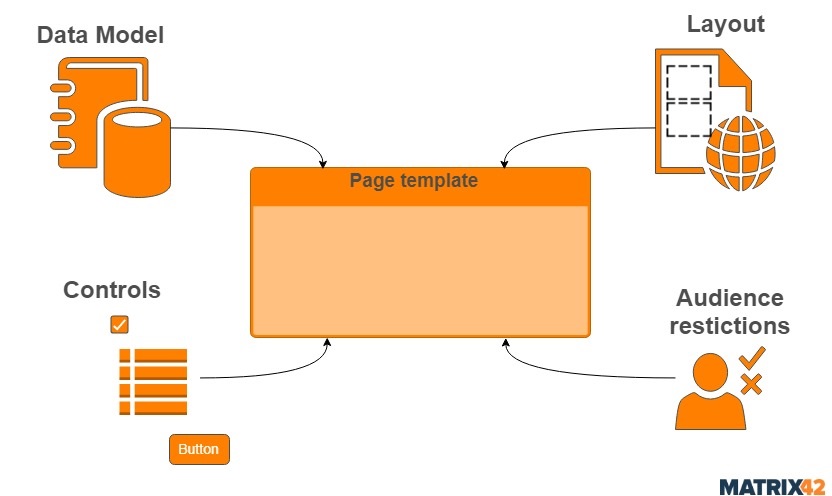 Follow the links below to learn more about the Layout Designer: