Configuring Matrix42 Call Tracker
Last updated
After successful installation, start Matrix42 Call Tracker and click Settings.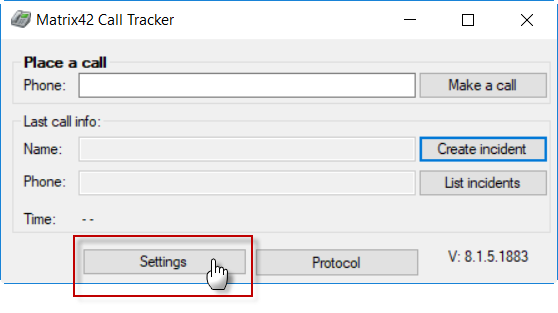 Configure the following settings:
Device to ingoing calls/Device for outgoing calls: Telephone that is connected over the TAPI interface.
Workspace Management Server Name: URL by which Matrix42 Service Desk can be reached.
Launch at Windows startup: Select this option to start Matrix42 Call Tracker automatically, together with Windows.
Logs: Folder where the log file will be stored.

When you are ready with the settings, click Save and Close. Matrix42 Call Tracker is now ready for use.