Tracking Mode
Last updated
With this action the Workflow Studio is set into the visual status tracking mode and launches the selected instances; the user can track the progress of the instance in detail. Visual status tracking also helps to detect errors during the instance and displays detailed information about all events, data, and properties. In this mode you cannot edit the options. To edit the options, you should open the instance in the editor mode (the Open Flow button).
The Tracking mode displays the following operations:


Open Flow
The corresponding workflow of the instance will be opened as a second window in the Workflow Studio Editor.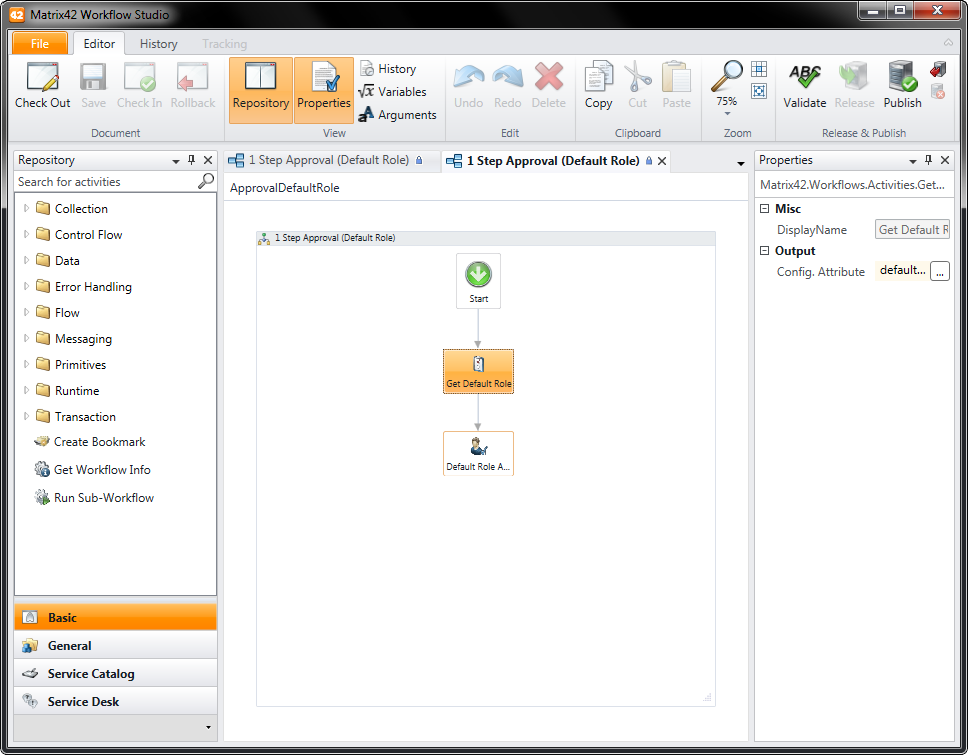 Refresh
The progress of the workflow instance will be updated.
Events
Shows the already performed events of the workflow instance with the following information: Activity Name, State, Event Type, Time, and Variables (without content).


Data
Toggles the Data tab which shows the argument name and values of the selected activity step. The tab appears right next to the Events tab.
Properties
Shows the properties of the currently selected activity.
Zoom
Changes the size of the flow view.
Show all
Decreases the flow view to 25%.

Overview
Opens a small window with an overview of the complete flow of the instance.
Back
Moves one step back in the process.

Forward
Moves one step forward in the process.
Play
Plays from the selected step.

Pause
Pauses at the actual step.
Replay
Starts tracking from the beginning without fetching the latest data.
Start from Selected Step
If you want to run the tracking from the selected step, then click Play to start the tracking, then click Pause, select the step from which you want to start, and then click Play again.