Deleting and Restoring Extensions & Releases
Last updated
​When you delete an Extension or Release inside the Matrix42 DevOps Portal you will be asked if you want to delete the resource permanently.
Permanent deletions are completely removed from the system and cannot be recovered.
When deleting a resource you will have the option to delete it permanently.
​
The Recycle Bin
All Extensions and Releases that were deleted non-permanently are moved to the Recycle Bin.
You can open the Recycle Bin via the side menu of the Matrix42 DevOps Portal on the left.
On the left side you can access the menu where you will find the
(Recycle Bin) action.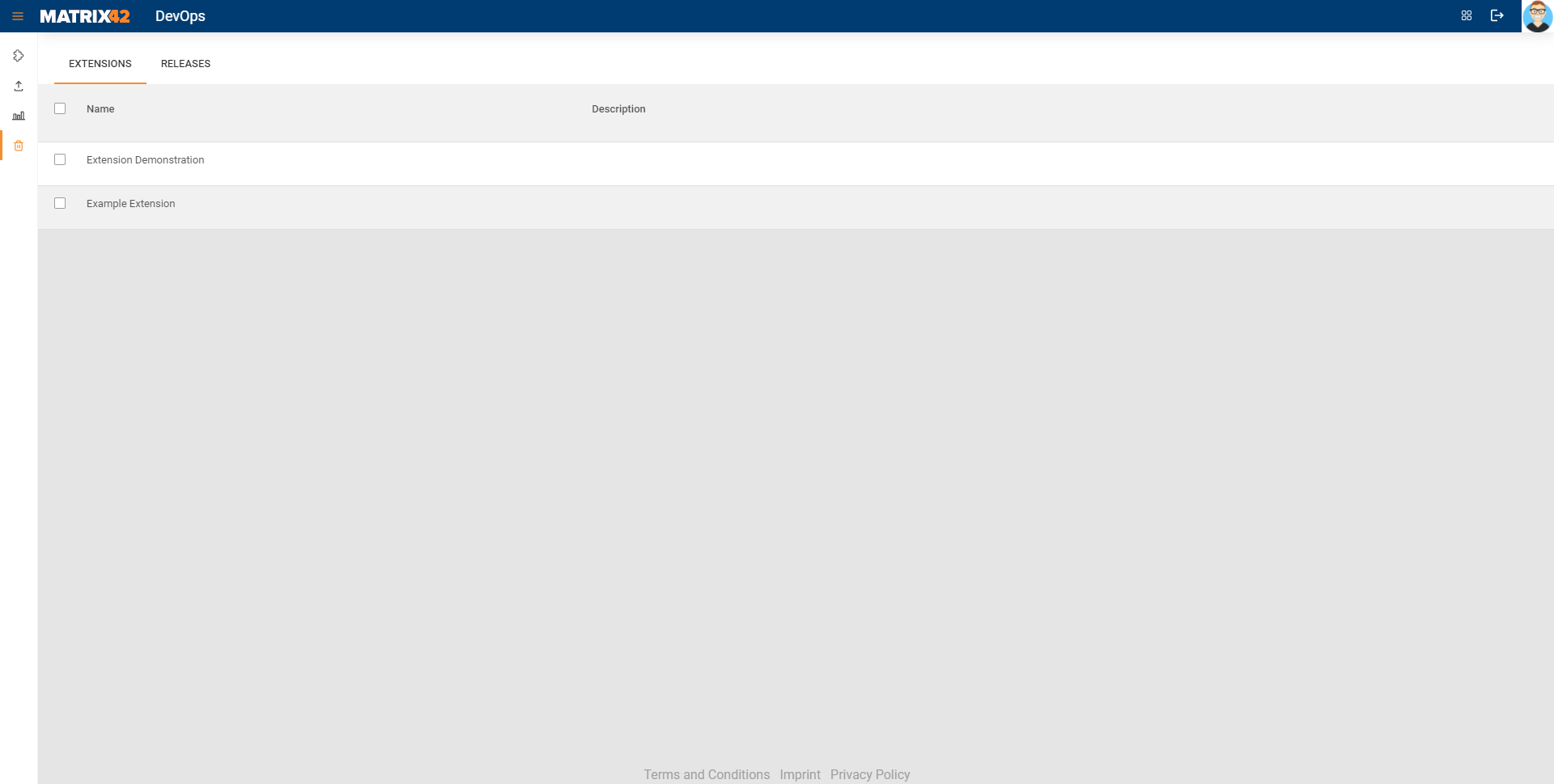 In the Recycle Bin you can view all deleted Extensions and Releases. If you want to restore or delete items permanently you can select them via the checkbox on the side or with a double click on the row.
The action bar will appear and you can choose what you want to do with the selected items. Either way, you will always be asked to confirm your action.