Overview
Enum Picker is used for selecting a value or several values of enumerated data type (enumeration or pickup).
Here are some examples of Enum Picker in UI.
Enum Picker for a single value (Purpose field):

Enum Picker for multiple values (UI Zones field):

Advanced Use Cases
Hidden Enumeration Values
Some values of the enumerated data type can be marked as hidden. Those values generally are not displayed in the Enum Picker drop-down list and, thus, cannot be selected as a corresponding field value.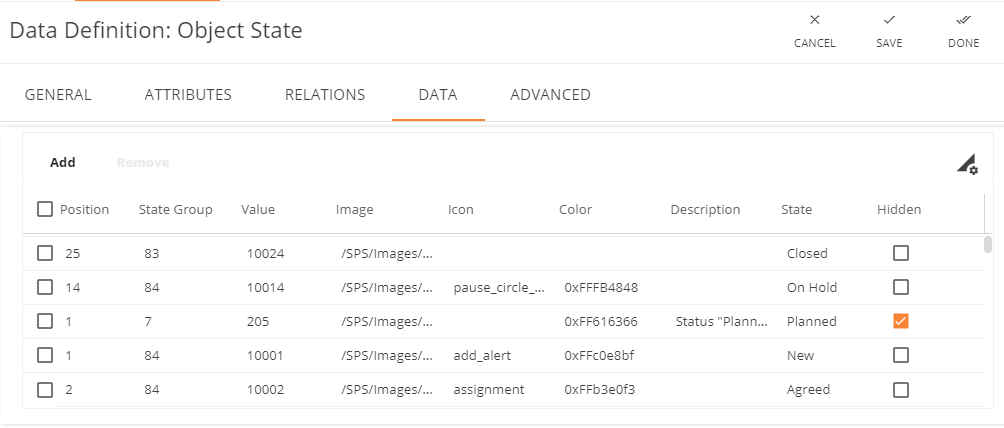 There is a special case when the hidden value is already used as a value of an attribute of an object. In this case the hidden value is still displayed in object previews, and also is present in the Enum Picker drop-down list.
Hidden values are disabled in the Enum Picker drop-down list.
Users can select any other value except for a hidden one to be set to a field. If another value is set to the field, there is no possibility to set the hidden value back. In this case, the whole edit action should be undone to restore that value.