Prefill Asset when reporting Ticket
Last updated
Overview
By default, when you create an incident in Service Desk or Self Service Portal, the user's devices are automatically added to the asset. You can turn off that options.
How to Disable/Enable auto-prefill asset when reporting Ticket
Start Matrix42 Workspace Management and click the Service Desk workspace.
In the navigation area, click Settings.
Cick the Edit action in toolbar at the top of the System Settings Preview that appears.
Find the Incident Settings section and uncheck "Prefill Asset when reporting Ticket".
Click DONE.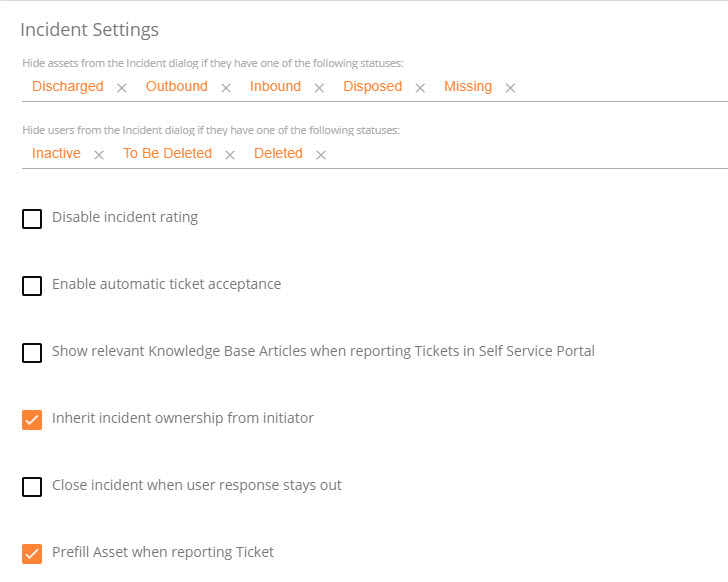 This option is applicable to:
Incidents
Tickets
Service Requests